News
From all of our different divisions we bring you the "Grant News Team". If it is not news worthy, we won't write about it.
Pratt & Miller C6RS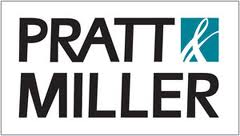 Providing clients with leading edge engineering and low volume manufacturing solutions, Pratt and Miller is a world class engineering company and a respected industry leader in automotive, commercial, military and aerospace industries. Their range of design, engineering, manufacturing and vehicle program management capabilities are among the most sophisticated in the world. Pratt and Miller is the single source for all your engineering needs.
Continuing to achieve excellence, Pratt & Miller has partnered with Grant Products International to offer this one of a kind exclusive steering wheel for the 2006 to current C6 Corvette model years.